2020's outbreak of the coronavirus pandemic completely altered travel. Europe suffered dearly, making dreams of romantic getaways and endless pasta a pipedream for everyone living elsewhere in the world. The need to get away was severe for everyone, which made the travel restrictions, quarantining, and social distancing efforts even more unbearable. Now that it's 2021, everyone is wondering what will become of traveling and what the new normal looks like for modern world explorers. Travel, being the antithesis to disconnection and entrapment, will be a major part of society's recovery from a dreadful year of staying in. Here's what you can expect travel to look like this year.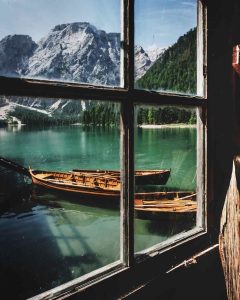 1. Traveling for Family
After months of disconnection, travel will focus first and foremost around trips to see missed friends and family. In the effort to rebuild those close connections with our cherished loved ones, more than half of Americans surveyed by a travel hosting site said that they wanted to prioritize family trips before exploration. Social connection is at the top of most peoples' to-do lists, which, despite being a good thing in and of itself, it is also a positive given that traveling far distances is still a super slippery slope.
2. Shorter Distance Traveling
The vaccine is out but the wait time is long, and, oh yeah, the virus is still around. The fear of contracting the virus is still significant in and out of the US. Many people are continuing to make safety their first priority and are sticking to traveling within their own countries until things settle down. At least with short-distance traveling, airfair travelers will be able to save money and visit the places they genuinely want to be the most.
3. Serious Virtual Traveling
As if virtual dance parties weren't sad enough, those interested in international traveling have gravitated towards virtual traveling, a safe and cheap way to travel that somehow does not diminish the thrill of adventure that comes with regular traveling. (Or so they say). By using your device, you can engage in a range of different cultural activities, all from the safety of your own home. I don't get it, but there must be something to it because it looks like flights are cancelled for a while.
4. Secluded Stays and Retreats
Again, in the effort to maintain safety guidelines, those with an itch for traveling will continue to explore, only, within the boundaries of secluded stays. Traveling around limited groups will give people the sense that they are minimizing their exposure to the virus while still getting to do the traveling they missed out on last year. This means extended yogi retreats and holiday resorts will be top trends in traveling until there is more evidence that it is safe to travel. Hey, at least you'll get to finish that book you started writing ten years ago.
Traveling to see family members is the only normal aspect of traveling that has come out of 2020. There will still be extreme hesitation to travel far, and restrictions will continue to apply at least until the vaccine has reached most of the population. We know that there are still mutations and other strains of the virus out there, so it's essential that people prioritize safety before their desires for travel. Visiting the Great Wall of China through a headset may not be the most exciting way to experience something new, but it is still better than nothing, and you'll never have to worry about drinking foreign tap water.
If you're not into virtual traveling, at least you'll feel safer taking day trips by car this year. Everyone's got the travel bug, and they've got it bad, but hey, better that than the real bug that's out there. Travelers, please stay safe and be patient while this whole thing unfolds. The new normal may not be as grim as it appears right now.