The MSI GS63 Stealth-010 is an impressive gaming laptop with exceptional gaming performance. It boasts numerous ports, including Thunderbolt, which is a great feature. Nonetheless, it comes with a relatively high price tag.
Micro-Star International-The company that created MSI GS63
Micro-Star International (MSI) is a Taiwanese company producing high-performance gaming laptops. The company is not only involved in manufacturing gaming laptops but also sponsors eSports events and produces smart robotic appliances. In 2018, MSI introduced the MSI GS63 Stealth-010 to its gaming laptop line-up. The MSI GS63 is an exceptional gaming laptop that boasts an impressive list of specifications.
The MSI GS63 is a lightweight and slim gaming laptop that delivers outstanding results with portability, value, and power. It is an ideal option for gamers who wish to play their games on the go without compromising on battery life or performance. In addition, the laptop is equipped with Thunderbolt and an array of other ports, making it highly versatile. However, it is slightly expensive.
The MSI Gaming GS63 is considered one of the best 15-inch gaming laptops available. It is a gaming notebook packed with impressive hardware, including a powerful Intel Core i7 processor, an Nvidia GeForce GTX 1060 graphics card, 16GB of RAM, and a 512GB SSD.
About the MSI GS63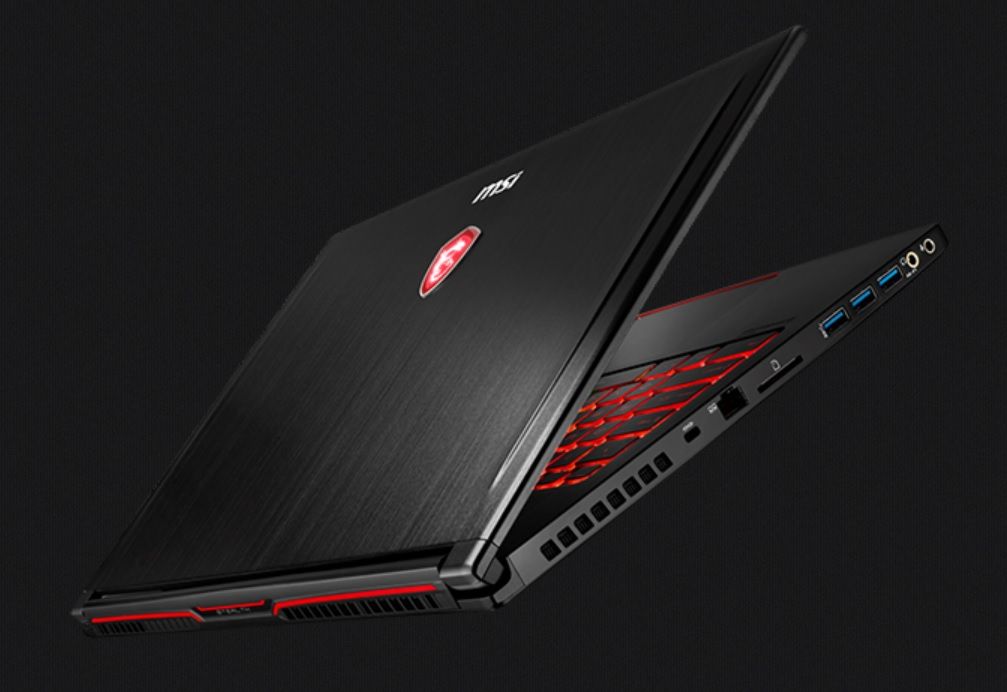 The MSI GS63 is a gaming laptop manufactured by Micro-Star International (MSI) as part of its GS series, catering to gamers and other high-performance users. It boasts a slim and lightweight design and has a quad-core Intel Core i7 processor and an NVIDIA GeForce GTX 1060 graphics card that can easily handle demanding games and resource-intensive applications. A 15.6-inch Full HD display, 16GB of DDR4 RAM, and a solid-state drive (SSD) give efficient storage. The GS63 is a versatile and powerful gaming laptop suitable for multiple demanding tasks.
What makes the MSI GS63 stand out as being better than the rest?
The MSI GS63 does have several features that make it stand out from other gaming laptops, such as its thin and light design, high frame rate, full HD resolution screen, and customizable RGB keyboard. It also has a range of connectivity options, including Thunderbolt 3 and Bluetooth 5.0 with a fingerprint sensor for added security. Additionally, MSI is known for incorporating the latest technology into their gaming laptops, which may give the GS63 an edge over other models.
MSI GS63 Overall look:
MSI is known for using premium materials to construct its laptops. The MSI GS63 Stealth-010 is no exception, as it features a durable lithium-magnesium case with a sleek brushed metallic finish. The case has a smooth texture and feels comfortable to the touch. The laptop is available in black color. It has some eye-catching red accents that add to its aesthetic appeal.
When observing the lid of the MSI GS63 Stealth-010, you will notice two vertical trims positioned on the left and right sides, as well as slight curves surrounding the edges. In addition to these trims, you will see a red MSI logo at the center of the lid.
Performance:
If you are in the market for a gaming laptop, the MSI Gaming GS63 laptop is a solid option. Despite its small size, this laptop packs a lot of power. However, some users have reported issues with its performance, such as excessive noise and bloatware. It has a superior build quality making it value for money.
Pros of the MSI Gaming GS63
Some of the notable benefits are-
The MSI Gaming GS63 laptops offer portability, allowing users to take them on the go and use them in different locations. This feature is for gamers who want to play games or use resource-intensive applications while traveling.
Gaming laptops can handle demanding tasks, which means that the MSI GS63 can provide high-performance capabilities for a wide range of tasks.
Using a single device for both gaming and other tasks, such as productivity or entertainment, can also be a convenient option for users.
Versatility and customization
There are several advantages to owning an MSI gaming GS63 laptop, including its versatility and customization options. These laptops can handle a wide range of tasks, from gaming and video streaming to photo and video editing, making them suitable for users with diverse needs. Additionally, it offers a range of customization options, such as the ability to choose the processor, graphics card, and other components, to tailor the laptop to your specific needs and budget.
Furthermore, MSI gaming GS63 laptops often incorporate the latest technology, such as high-resolution displays, advanced graphics cards, and fast processors, making them an excellent choice for those who want access to the latest and greatest games and applications.
Quality display
When you open the lid of the MSI GS63 gaming laptop, you'll be greeted by a 15.6-inch Full HD display with a resolution of 1920 x 1080. This display offers several features that can enhance your gaming experience. The display is equipped with an IPS (In-Plane Switching) panel, which provides wide viewing angles of up to 178 degrees. It means that even if you're sitting close to the display at an angle of 180 degrees, the contents will still be sharp and clear.
Moreover, the display has a refresh rate of 120 Hz and a response time of 3 ms, which can help reduce motion blur and provide a smoother gaming experience. A display's refresh rate is the number of times it refreshes per second, and a higher refresh rate generally results in smoother motion.
With a 120 Hz refresh rate, the MSI GS63 Stealth-010's display can deliver smoother and sharper images, resulting in an overall improved gaming experience. Additionally, the display's 3 ms response time ensures that fast-moving visuals, such as those found in racing games, are displayed smoothly and appealingly, as it takes each display pixel a mere 3 milliseconds to change from one color to the next.
Better connectivity
The MSI GS63 Stealth-010 offers a variety of connectivity options.It has two USB Type-C ports, two USB 3.1 Gen2 ports, one HDMI port, and one Thunderbolt 3 port. The Thunderbolt 3 port is particularly noteworthy. It not only supports DisplayPort connectivity but also provides power delivery of up to 65W. This lets you to charge your laptop while using external devices.
Classy design
The MSI GS63 Stealth-010 laptop features a full-sized keyboard that has been beautifully designed by MSI. The keyboard is powered by SteelSeries Engine 3 and is fully backlit. The keyboard also allows you to customize the colors of the three zones that make it up, which is very impressive.
Furthermore, the keyboard has a key travel of 2.2 mm, which is the distance between the key's resting point and when it is fully depressed. This key travel makes typing on the keyboard comfortable and enjoyable. Additionally, the keyboard should provide a satisfying gaming experience.
MSI GS63 Keyboard
Its Stealth-010 keyboard has a great travel distance, especially for a laptop of its size. The trackpad also performs well, but it occupies some space on the right edge of the palm rest, resulting in the sacrifice of two USB ports.
As for wireless connectivity, the laptop is equipped with Bluetooth 5.0 and a WiFi 5 card (802.11ac). These are both relatively new wireless technologies for data sharing. Despite having newer successors, these two wireless modules should suffice for a while.
MSI GS63 Security
The power button on this Stealth-010 laptop features a built-in fingerprint sensor. It provides a convenient and secure way to log in to the Windows 10 Home Edition operating system. With this feature, users can avoid the hassle of remembering passwords. Users don't even have to remember PINs. They can rest assured that their data remains safe and protected.
MSI Gaming GS63 Price
MSI has recently launched the latest addition to its gaming laptop lineup, the MSI GS63. Boasting a powerful GPU solution, this gaming laptop is designed to enhance the performance of MSI's existing gaming laptops.
In addition to its impressive hardware, the MSI Gaming GS63 includes various features. These features are tailored specifically to gamers. The innovative Cooler Boost cooling system is one of the features. With a price range of $869 to $949, this gaming laptop is an excellent choice for avid gamers.
It is a versatile laptop well-suited for gaming and professional use. Users liked it due to its high frame rate and sleek design. It boasts a full HD resolution screen. You can even configure it with an Intel Kaby Lake or an Intel Pascal processor.
Ending Note
While gaming laptops like the MSI GS63 offer the benefit of portability, you can be used in various locations. It can be more expensive but surely worth the investment.